DISCOVER HOW AUTHENTIC PILATES CAN HELP YOU
---
The pilates method is corrective
exercise, when done correctly it can
help alleviate pain and heal the body.
OUR SIGNATURE EVALUATION SESSION
---
Your journey at Authentic Method Pilates begins with the Evaluation Session. In this session, your instructor will take time to go through your health history, your concerns, your goals and your needs. We spend time getting to know your body and hearing what is important to you. You will bring in any images or reports from your doctor, if you have them, and we will review all of your records.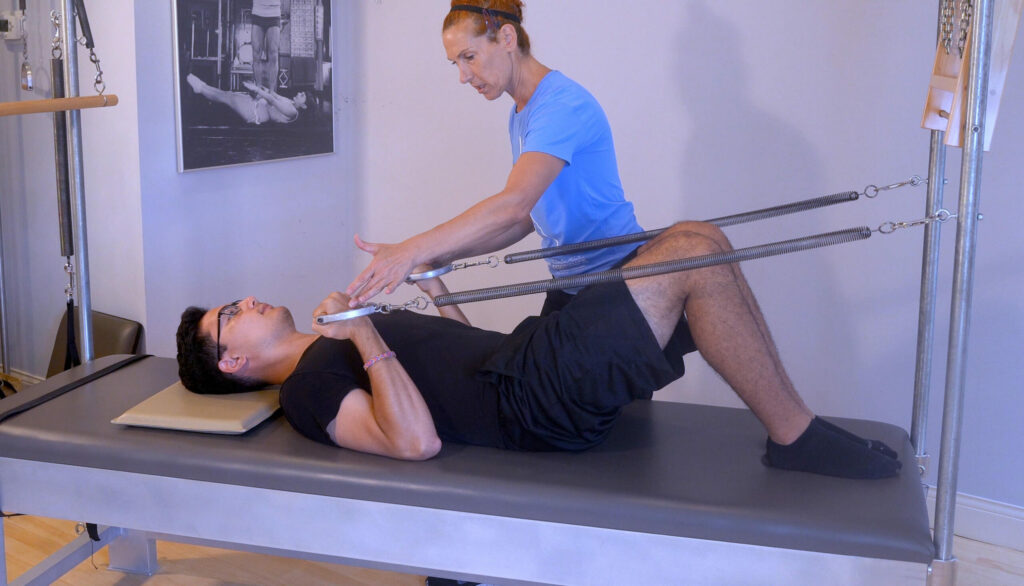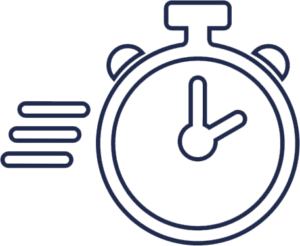 NOT SURE HOW TO START?
---
You can organize your body and connect to your core in two weeks with our 15 Day Jump Start course. This unique course will allow you to work from the comfort of your home, under our expert guidance. You don't need any special equipment. All you need is 10-15 minutes a day for 15 days.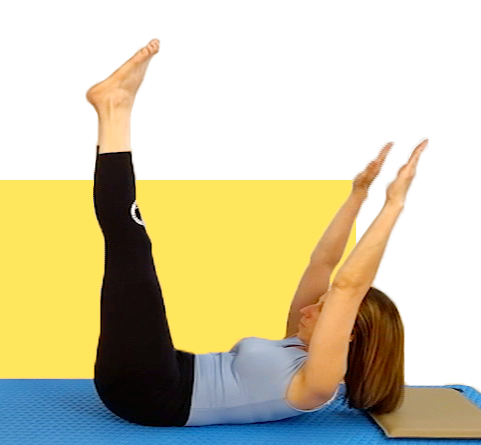 TESTIMONIALS
---
No instructor I have had can equal their expertise and care. Since studying with Vivian, Chrissy and Daniel, I have been pain free. I no longer suffer from lower back pain and sciatic nerve pain. Each class is a new adventure with new things to learn. They never stop learning and never stop passing on their newly acquired techniques.
HP - ONLINE GROUP CLASS CLIENT
My Pilates lessons at Authentic Method Pilates have been life transforming for me. I look better, I feel better and I truly enjoy each and every lesson. From my very first lesson they have always made me feel that I was doing great. So encouraging and inspiring!
GS - PRIVATE CLIENT, IN-PERSON AND ONLINE SESSIONS
I am a 90-year old, physically fit woman. I came to Pilates when I switched to weight-bearing workouts after a diagnosis of Osteoporosis. My Pilates work has strengthened my core and improved my balance— very important for the bones. I can't say enough about the excellent individual, and group, coaching from Vivian, Chrissy and Daniel. And now with the the Coronavirus shut down, even more important as we do the work together remotely.
SL - PRIVATE AND GROUP CLASS CLIENT, IN-PERSON AND ONLINE
Pilates is therapeutic for me, it puts my hips into alignment, so I can walk between two and four miles a day without my knees hurting.
CS - ONLINE GROUP CLASS CLIENT
TEACHER WORKSHOPS
---
We offer professional development and special programs at our studios.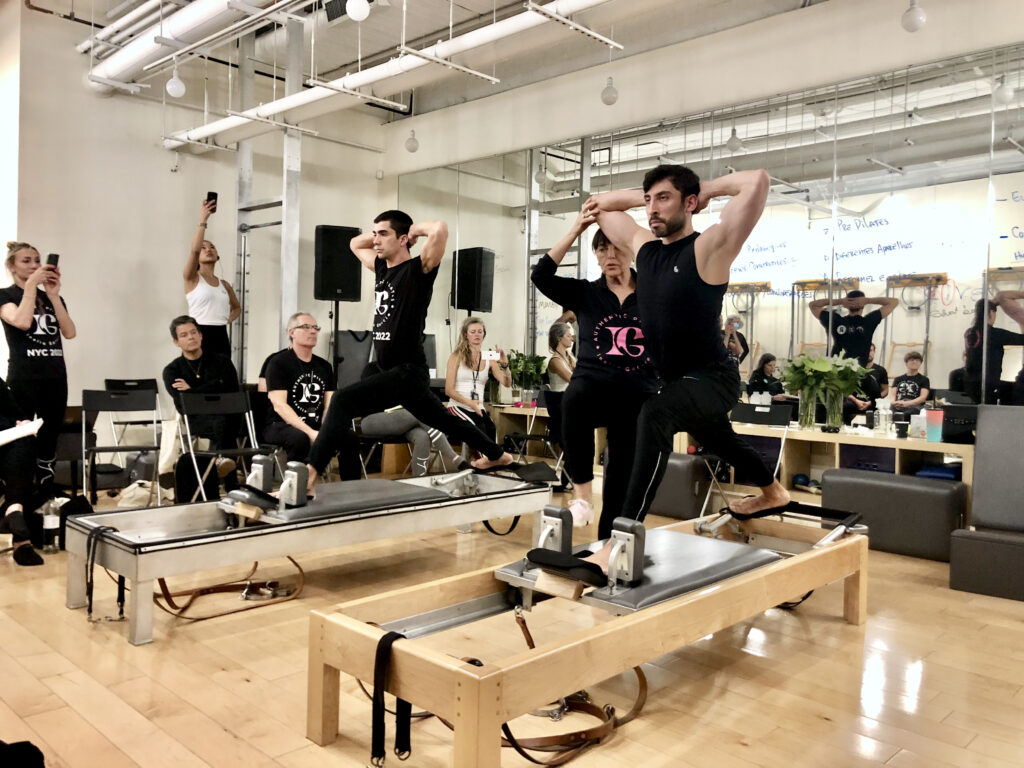 SIX PRINCIPLES OF PILATES
---
These six principles are fundamental to the correct practice of Authentic Pilates. They each come in due time with your individual practice. Pilates is a lifelong process of growth. It grows with you and changes as you change overtime. The principles are in every exercise, in every level—from basic to advanced. This is something to consider in your Pilates journey!
CONCENTRATION
Connect the mind and the body. Mind-body awareness is about becoming connected to yourself.
It is the awareness of you and your body, inside and outside. It is an internal relaxation to de-stress from the challenges of daily life. It is being aware of how you are moving. It uses and builds your intelligence, memory, will, creativity, and intuition. It makes you perform the movements carefully, even during the transition from one exercise to another. It is the first step in your Pilates journey!
CENTRALIZATION
Move from your Power House. The body is designed to move from the center.
Your core or Power House, as we say in Pilates, is the control center of your body. Moving from the extremities creates stress and pain. Moving from the core, in Authentic Pilates, strengthens all of the musculature that supports the spine. This brings better posture and functioning of organs, such as lungs, bladder, and intestines. A strong core gives the ability to relax the extremities and the joints for ease of movement and power from within.
PRECISION
Transforming the body. Precision of movement in exercise leads to postural adjustments.
These adjustments change the body from the inside out. Precision is the process of optimizing tension and relaxation, maintaining the correct joint angles, using vision, hearing, touch, and internal proprioception in the exercises to change the body. The movement patterns of the body change, transforming the posture and even increasing self-esteem.
BREATHING
Increase lung capacity and intensity. In Authentic Pilates, the breath is naturally coordinated with the movements.
The breath may be emphasized on the inhale or exhale for different exercises, sometimes even holding the breath to strengthen the lungs. These varying dynamics provide a more accurate deep breathing, increasing the lung capacity and helping to further protect against respiratory diseases. Breath can also be used as a tool for deepening the work.
CONTROL
A control of the self. Control is the positioning of the body during the execution of the exercises.
Stability and alignment of the spine, joints, and limbs is a result of the ability to control the positions of the body in Pilates. Through coordination of movement, the upper and lower body work better as a team. The balance of tension and relaxation in various parts of the body creates a reduction in the risk of injury. The brain is stimulated to function in a more balanced manner; therefore, aspects of life, such as planning or using self-control become easier.
FLOW
The state of flow. Obtaining this state is when you fully experience each exercise.
Flow is the unity of all the prior principles. When performing the movements with fluidity, you exercise with more awareness and grace. The brain and body are flowing together for a state of calm. The body, mind, and spirit are working together.