Mejo Wiggin presents The Classical Syllabus® – Part 2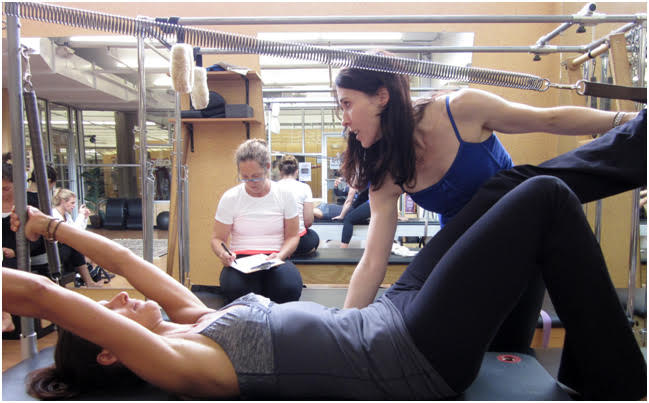 About the Event
---
Part 2 – Intermediate System 2 and the Advanced System
August 3–6, 2023
Class times:
Thursday 12:30PM–6PM
Friday 12:30PM–6PM
Saturday 12:30PM–6PM
Sunday 10AM–3PM
Classical Pilates is more than a repertoire of exercises. It is a unique exercise system that combines the mind and body under the guidance of a teacher who has knowledge, skill, and intuition in order to bring one's body into better balance. The best Pilates instructors not only have these qualities, but they teach organically with a discerning eye; their hands for proper spotting and placement; and succinct verbal cueing to teach a system that is tailored to individual needs.With over twenty five years of experience, MeJo has created The Classical Syllabus® seminar series, for instructors looking to go beyond their certification. It is for teachers who have already completed a Comprehensive Training Program, yet looking for a deeper understanding of the Classical Method, and how to apply it to real people.
Its purpose is to enhance and sharpen teaching skills by clarifying the exercises and methodology of teaching it; to learn how to assess a student's body by spotting their imbalances, strengths and weaknesses; and most important to learn how to apply the Method by creating an individualized system that will most benefit any individual's body.
Teaching at her own studio and overseeing up to 400 private lessons a week, (with Romana as her personal mentor) MeJo gained experience in applying the Method to various populations, including: professional athletes, those suffering with chronic back pain, amputees, Parkinson's disease, knee injuries, scoliosis, and many other ailments.
In this unique series, MeJo will share her years of study with several first generation instructors including Romana Kryzanowska, Sari Mejia Santos, Kathy Grant, Edwina Fontaine, and Jay Grimes. She will provide valuable training from her years of study with Romana, her personal experience teaching the Method to various populations, and her experience as a Teacher Trainer in Romana's Pilates Instructor Training Program.
---
Partial attendance is welcome for days one/two or days three/four (instead of the whole four days).
Email us for info: hello@authenticmethodpilates.com
Special discounts available for those who took the course already and are repeating.
Email us for info: hello@authenticmethodpilates.com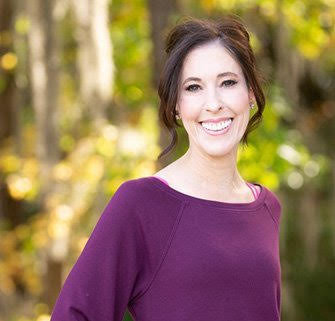 About the teacher
---
With over 25 years experience in the Pilates Industry, MeJo Wiggin is a full fledged Pilates Guru with an international reputation. She is recognized as one of the leading Pilates Teacher Trainers and practitioners in the world, and has been sought after by Pilates professionals and fitness studios around the globe to train the next generation of teachers.
Her hands on private sessions keep her celebrity clientele and professional athletes in peak performance. She has trained a variety of professional athletes including members of the White Birch Polo Team, The Paul Taylor Dance Company, Cortez and Company Contemporary Ballet, and many Broadway dancers. She has also worked extensively with professional golfers, martial artists, baseball players, actors and supermodels including Bryce Dallas Howard, Michelle Pfiefer, and Stephanie Seymour Brant.
MeJo began teaching next to legendary Romana Kryzanowska in 1995 at Drago's Gym in New York. She opened her first studio in Greenwich, CT in 1996 and by 2003, was hand picked and Certified as a Level III Teacher Trainer for Romana's Pilates Teacher Training Program. As devout student of Romana for over 14 years, Romana would often refer to her work as "poetry in motion" and gave MeJo a Gold Card in recognition of her advanced abilities. She was one of three female artists Romana selected to film Romana's Pilates Mat DVD series and Romana on Pilates: The Legacy Edition. She is featured in Pilates Revealed with Jay Grimes and she hosted/produced her own videos 20 Minutes, Twice a Week and The Gratz™ Arm Chair.
MeJo is still a strong advocate and example of the Classical Pilates Method. She is an ambassador of Gratz Industries – Joe Pilates original equipment manufacturer, teaches at multiple Pilates Training Schools in the U.S., and has developed a Continuing Education course The Classical Syllabus® for pilates instructors worldwide looking for a better understanding and application of the Classical Pilates Method.
Her mission is to continue teaching seminars and educating Pilates instructors worldwide in the many benefits of the Classical Pilates Method.